Want to binge the video box-set? This is where you'll find all of our SBLTV Knowledge videos, packed with business insight, wisdom, and practical support.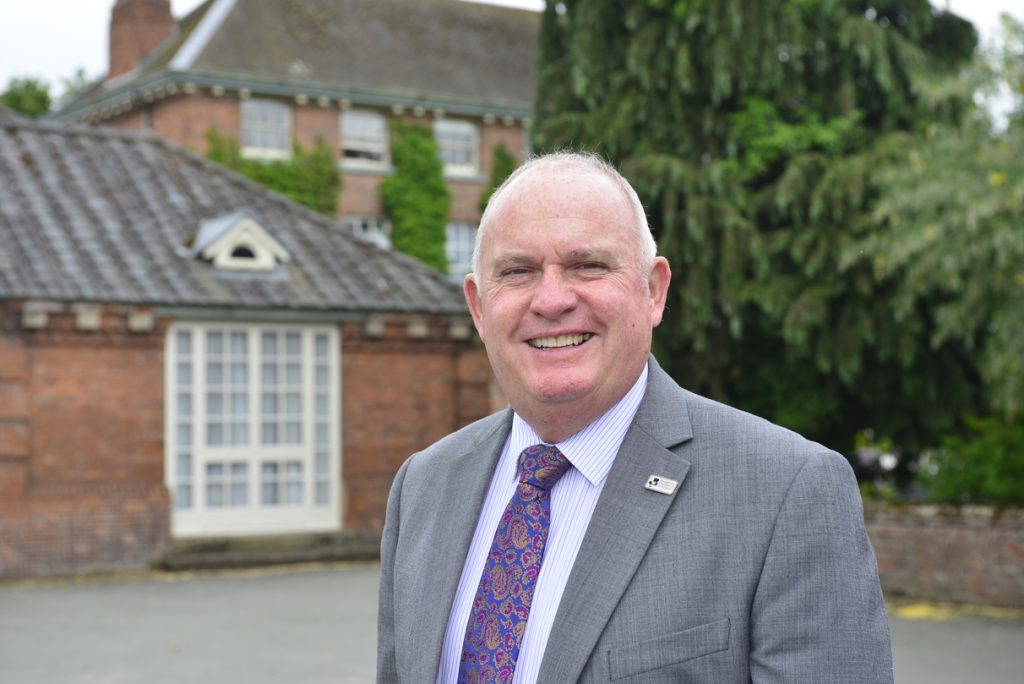 Keeping the 'Shropshire Pound' in the county
Could you be doing business with a neighbour? Richard Sheehan of Shropshire Chamber discusses the benefits it could bring
FSB boss on fact-finding visit to the county
Martin McTague, chair of the Federation of Small Businesses, talks about challenges and opportunities during a visit to Telford
Is your company's website fit for purpose?
Shaun Carvill, from Clickingmad in Bridgnorth, offers up some top tips for making sure your website is efficient and user-friendly
Living an eco-friendly life 'off the grid'
Jon Stanford, the boss of Shropshire-based Apostle Coffee tells us about the company's eco credentials and green values
Marcus Bean, Ironbridge Gorge Museum Trust
Acclaimed Shropshire chef Marcus Bean took time out to reflect on things he's learned as we emerged from the Covid crisis
Manufacturing: Exporting in a post-Brexit world
James Stansfield, the chief executive of Filtermist in Telford, gives an insight into running a fast-growing manufacturing operation
The changing face of the high street
Praveen Chaudhari of Lanyon Bowdler talks about some of the latest developments in the commercial property sector
Five causes of a dysfunctional team
We catch up with Roy Amyes, who has worked closely with Oswestry-based Aico on a number of teambuilding initiatives
Shattering apprenticeship myths
Think you know what an apprenticeship is all about? Lord Rogers of Telford College says you'll be surprised by how things have evolved
How to make networking work for you
Networking really does work - Shropshire Chamber of Commerce CEO Richard Sheehan explains why it's a tried and tested formula
Business Continuity Planning
Dan Ellis, CEO of EPX Technical Services, talks about business continuity planning and its importance.
How to maximise your Instagram activity
Understanding the Instagram algorithm can help you to make the most of the platform and widen your reach, says Sophie Coombs
Cyber Security – how to protect your business
Daniel Ellis discusses some top tips which businesses can take to protect themselves from a potentially costly cyber attack
Is it time to go electric?
Hayley J, Local Business Specialist at Furrows, explains how purchasing an electric car for your business is a worthwhile investment.
How to access finance to grow your business
Access to finance champion for the Marches, Paul Kalinauckas, explains some of the current sources of business funding
Challenges for the local economy
Richard Sheehan, chief executive of Shropshire Chamber of Commerce, talks about the challenges local businesses are facing.
The changing face of the office
Richard Hughes of office supplies company Chrisbeon looks at the equipment you need for a home office in a post-pandemic world
How to maximise your brand profile
Branding expert Carl Jones, from Church Stretton, says he is always learning new things. Here, he runs through his 10 top tips for success
Embracing apprenticeships
Gareth Jones, managing director of In-Comm Training, says you can be anything you want to be, through the apprenticeship route
Nick had a change of career from teaching to financial advising after attending an open day
The principal and chief executive of Telford College, who started his career journey as an apprentice, sets out his education vision
Skills challenges in manufacturing
Christopher Greenough of SDE Technology in Shrewsbury discusses some of the most pressing skills challenges in engineering
How to improve your brand awareness
Carl Jones, of Branded by Jones in Church Stretton, looks at some of the most important factors when it comes to getting your brand noticed
The founder of Bright Star Boxing in Shifnal explains how his company is using sport to connect with personal development and learning
The managing director of Salop Leisure, Mark Bebb, discusses the importance of putting something back into the local community
Parveen Begum, chief executive of Solisco, explains how embracing electricity can accelerate a company's journey towards Net Zero
The owner of Aviramp in Telford reveals how he had to put his family home on the line as he battled to break into the aviation sector
A founding director of Scanning Pens Limited explains how his award-winning company has made a real difference to many people's lives
How to apply for the Queen's Awards
Getting a royal seal of approval can really make a difference - and this is what you'll need to do, to apply for a coveted award
Mike Barry, University of Cambridge, talks Net Zero and the need for Shropshire businesses to become advocates for change
Anxiety around supply chains
Rachel Laver, chief executive of the Marches Local Enterprise Partnership, discusses one of the biggest modern-day challenges for businesses
Staff Challenges following Covid
Dave Courteen from The Shrewsbury Club talks about some of the challenges of finding staff following the Covid pandemic
Why we're the same – but different
Telford business owner and FSB regional chair Hollie Whittles looks at differences between Shropshire and other West Midlands economies
A Telford business owner and champion of small businesses, Hollie discusses some of the issues that matter in her day-to-day business life
Rachel Laver of Marches LEP talks about her love of regeneration, and wanting to make a difference to local communities
Chris Gough & Vernon Hogg
You're never too old to be an entrepreneur - and that's why Shropshire's new Silverpreneurs programme is off to such a great start
Mike talks about opening a new Q Commercial Finance office in Shrewsbury and the importance of having a presence in the town
If your company had £10,000 to spend…
How would you spend the money if someone presented you with a pot of marketing cash? Steve Baxter offers up some suggestions
Steve, of Forbes Baxter Associates in Telford, gives his thoughts on some of the key challenges facing modern-day business owners
To understand any business trying to sell to another you have to know about what they want from you and their own business priorities
Skills shortages in construction
Steve Owen, managing director of Knockin-based PaveAways, discusses challenges recruiting into the construction industry
The managing director of Pave Aways in Knockin talks about supporting local businesses and the role of sustainable supply chains